In an endeavour to make available, health and neutraceuticals, Aranyak has entered into agreement with two esteemed organisations in Manipur. This will help in sourcing and processing Aromatic Black rice and other exotic rice varieties round the year. Also this wil help bring down the cost of availablity and this superfood could be priced most competitively for our consumers.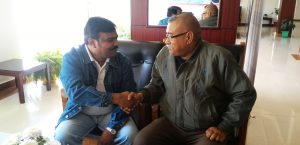 AMAPCON is headed by Mr. P. Devakanta, who is a pioneer in conservation of ethnic rice varieties in Manipur and has been conferred with a National Award. He has so far identified and committed to revive almost 150+ varieties of Rice. The farmers under his guidance are adhereing to traditional cultivation practices conformant with Organic Farming techniques. Currently more than 300 farmers are in the process of obtaining Organic Certification by OneCert-Asia & PGS.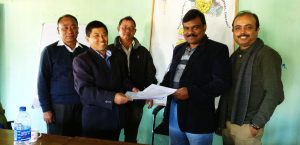 Simillarly PRDA is closely working with farmers in cultivating ethnic rice varieties, and processing the products according to international specifications.